An Access & Identity Management solution will bring you peace of mind
The responsibility for system access has shifted and is placed within the organisation, but very few people actually have an overview of which employees have access to which systems.
In short, a municipality gets a professional and secure tool for managing employees and accesses with our solution.
The solution contains built-in reports, so there is an overview at all times of which employees have access to which systems and which information, as well as how they have been granted access.
With our Identity and Access Management solution, the allocation of access to the systems can also be granted to an expert user in a department, or to a manager responsible for the individual employee's IT access. It increases safety and at the same time saves time in the municipality.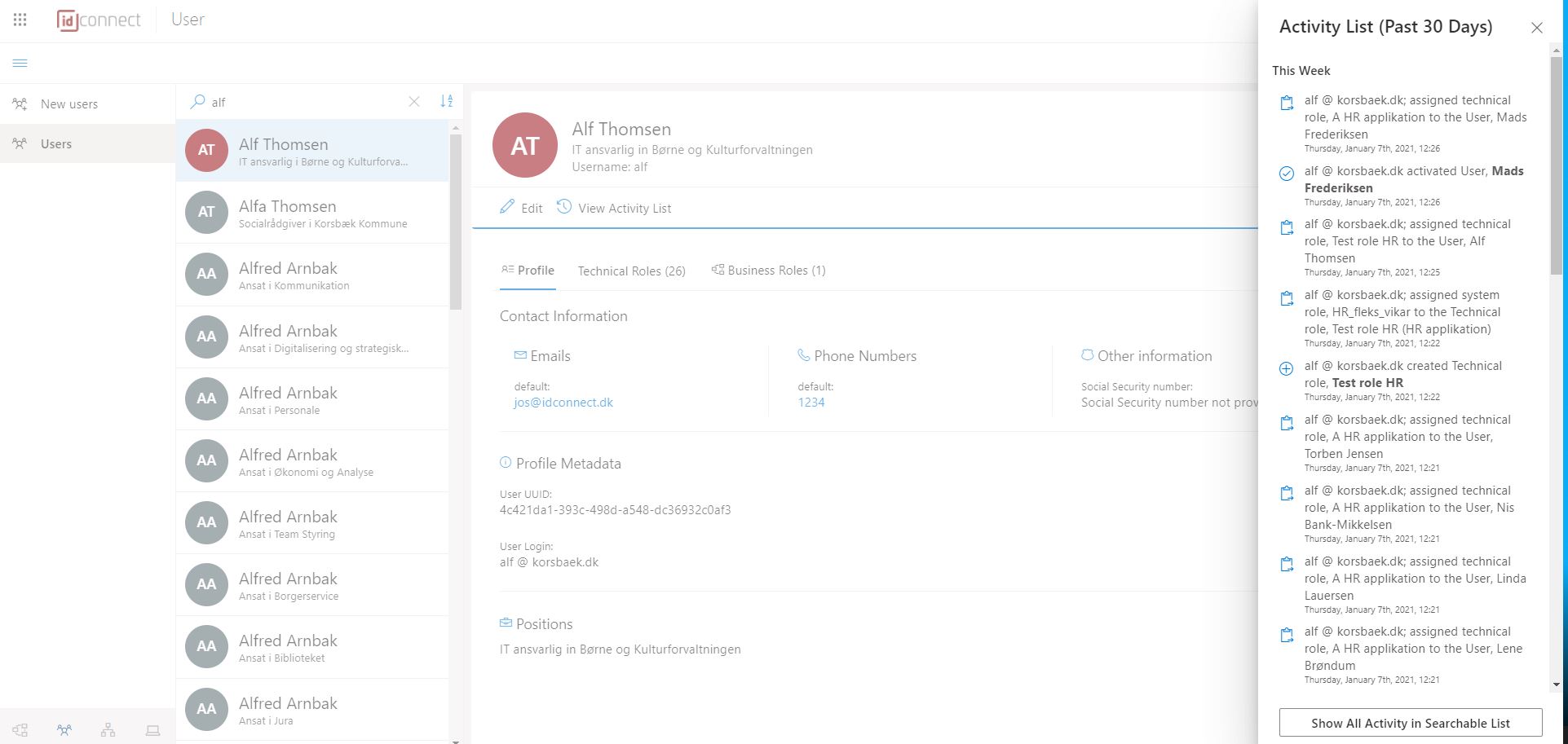 Customer case: Middelfart Municipality
Middelfart Municipality is currently working with ID Connect's Identity and Access Management solution. In this customer case, the municipality's IT manager talks about the collaboration with ID Connect – from exploring the market to implementation.
Solid benefits for your municipality
User management with integration to your own Microsoft Active Directory (MS-AD). The solution utilizes the municipality's existing competencies, from MS-AD administration
Role-based access management direct assigned to employees or based on position or organisation
User-friendly portal targeting business users within the municipality with access based on roles and required tasks
Integration with KOMBIT* access control framework with synchronization of users and system roles
Technical and business roles across KOMBIT and internal systems ex. MS-AD
* A company owned by Danish municipalities, created to reduce IT costs and improve competition among vendors to the public sector
ID Connect also offers new opportunities
Role-based access control from ID Connect can also be extended with integration to Silkeborg Data HR & payroll or KMD Opus HR & Payroll. Data is transferred to a local data hub (NECTAR**) which is synchronized with ID Connect.
** Nectar is a datahub with integration to ie. governmental services and a number of local applications such as MS-AD and MS-Exchange.
Frequently asked questions
Our solution is built as a Cloud native solution and works with your own local Microsoft Active Directory. Therefore, it is incredibly fast and easy to establish a secure encrypted connection and reuse your own users as well as govern your existing IT systems
All connections between our service and the customer's solution are encrypted. The solution is located within the EU in a top-secure datacentre, which is continuously checked according to the framework in IS27001. An annual audit of the processes in ID Connect is also performed to ensure that we comply with ex. GDPR rules.
Yes, the solution is distinguished by the fact that existing competencies and existing solutions can be reused in our solution. You will hit the ground running and can continue to work with the people and the IT systems that you have already have in place.
IT security is basically about making sure that your employees work with updated equipment, that a firewall is in place, and backups are taken, etc. ID Connect goes a step further when it comes to managing employees' digital identity and what access they have to systems and information.
Identity & Access Management
Identity & Access Management is so much more than just managing your employees' access to systems and information here-and-now. It is about supporting the process from when a new employee is hired, grow in your organisation, and eventually leave or retire.
Read more
In today's world, secure and governed access control is a must. However, it can be very difficult and time consuming to comply with without a centralized and up-to-date overview of who has access to your IT systems and the information on which your organisation rely on.
ID Connect. Maximum security. Minimum hassle!
Rolebased Identity & Access Management from ID Connect is for people and organisations who want a fast, secure, and user-friendly solution for administration and governance of their users and for the services and information they have access to. The solution will protect your employees' digital identity no matter where they are, and create secure connections between your employees and the services required to fulfil their everyday jobs.